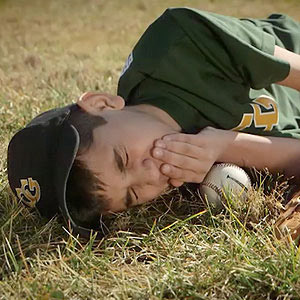 Dental accidents do happen, especially among active tweens and teens. When it does, saving traumatized teeth becomes priority one. It's especially important for these younger age groups whose developing dental structures depend on having a jaw-full of permanent teeth.
But because their permanent teeth are still developing, it's often more difficult to treat them than fully grown teeth. That's because the standard treatment—root canal therapy—isn't advisable for an immature tooth.
During a root canal, a dentist removes the diseased or traumatized tissues inside the pulp and root canals, and subsequently fills the empty spaces to prevent further infection. It's safe to do this, even though we remove much of the pulp's nerve and blood vessel tissue in the process, because these tissues aren't as critical to a fully matured tooth.
But these tissues within the pulp are quite important to a tooth still under development—they help the tooth form strong roots and a normal layer of dentin. Their absence could stunt further growth and lead to future problems with the tooth.
For that and other reasons, we avoid a traditional root canal therapy in immature teeth as much as possible, opting instead for techniques that leave the pulp as intact as possible. The approach we use depends on the condition of the pulp after an injury.
For injuries where the pulp remains unexposed and undamaged within the dentin layer, we might remove as much of the damaged tooth structure as possible, while leaving a small portion of dentin around the pulp. We would then apply an antibacterial agent to this remaining dentin to protect the pulp from infection, and fill the tooth.
If an injury exposes the pulp and partially damages it, we might fully remove any damaged tissues and apply a material to the exposed pulp to stimulate new dentin growth. If successful, the dentin around the pulp will regenerate to restore protective coverage.
The methods we use will depend on the degree of damage to the tooth and pulp tissues, a traditional root canal serving as a last resort. Our aim is to not only save the tooth now, but also give it the best chance for long-term survival.
If you would like more information on dental injury care for children, please contact us or schedule an appointment for a consultation. You can also learn more about this topic by reading the Dear Doctor magazine article "Saving New Permanent Teeth After Injury."